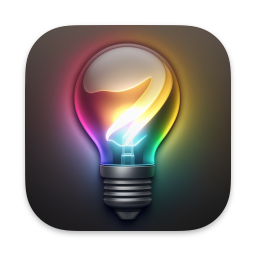 Hue Log
See what your Philips Hue system is doing
Logging. Monitoring. Analytics. For your Philips Hue smart lights.
Hue Log is a native, performant macOS application that connects to your Hue Bridge.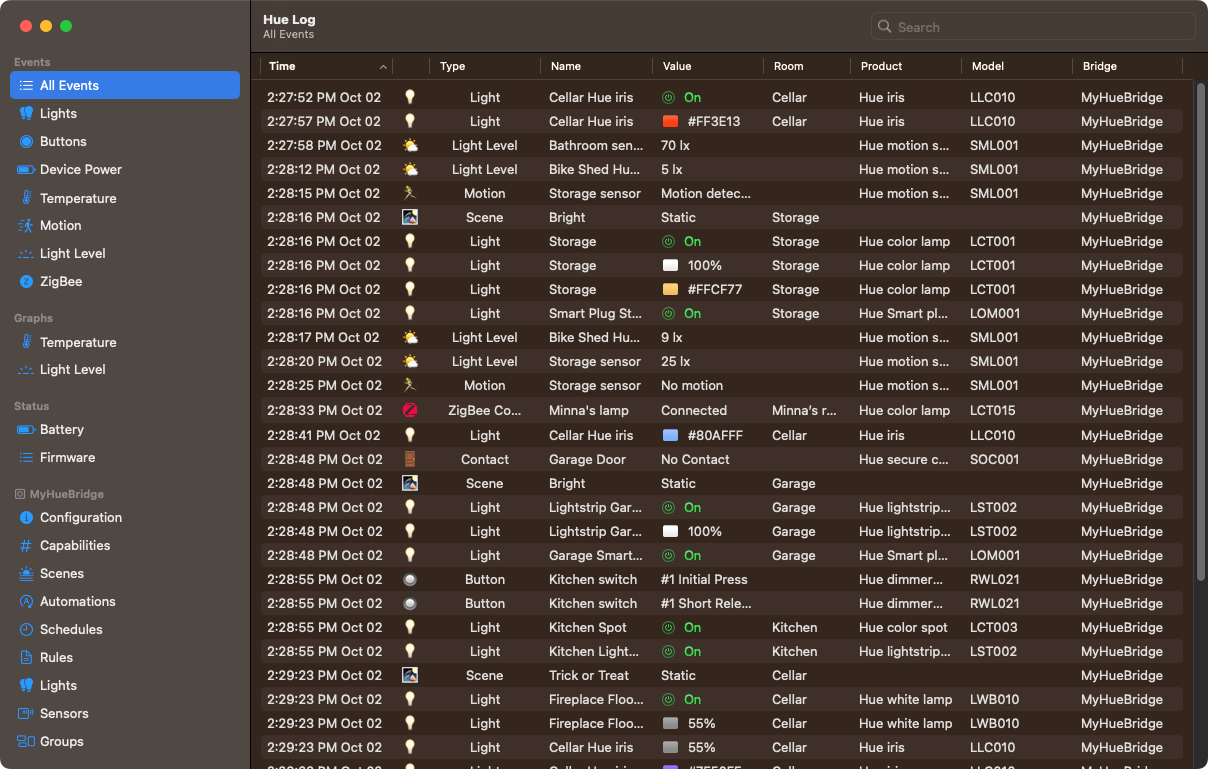 All events, from all your bridges - Real-time.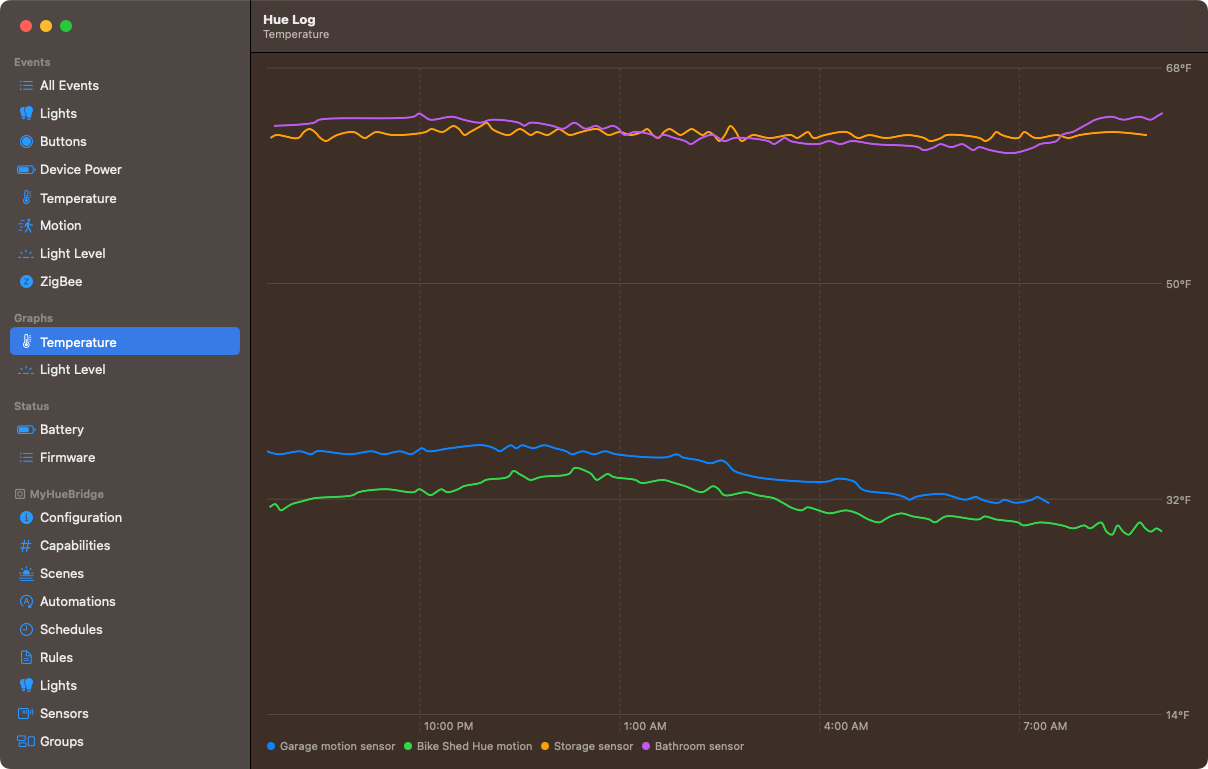 Temperature over time, in every room with a motion sensor.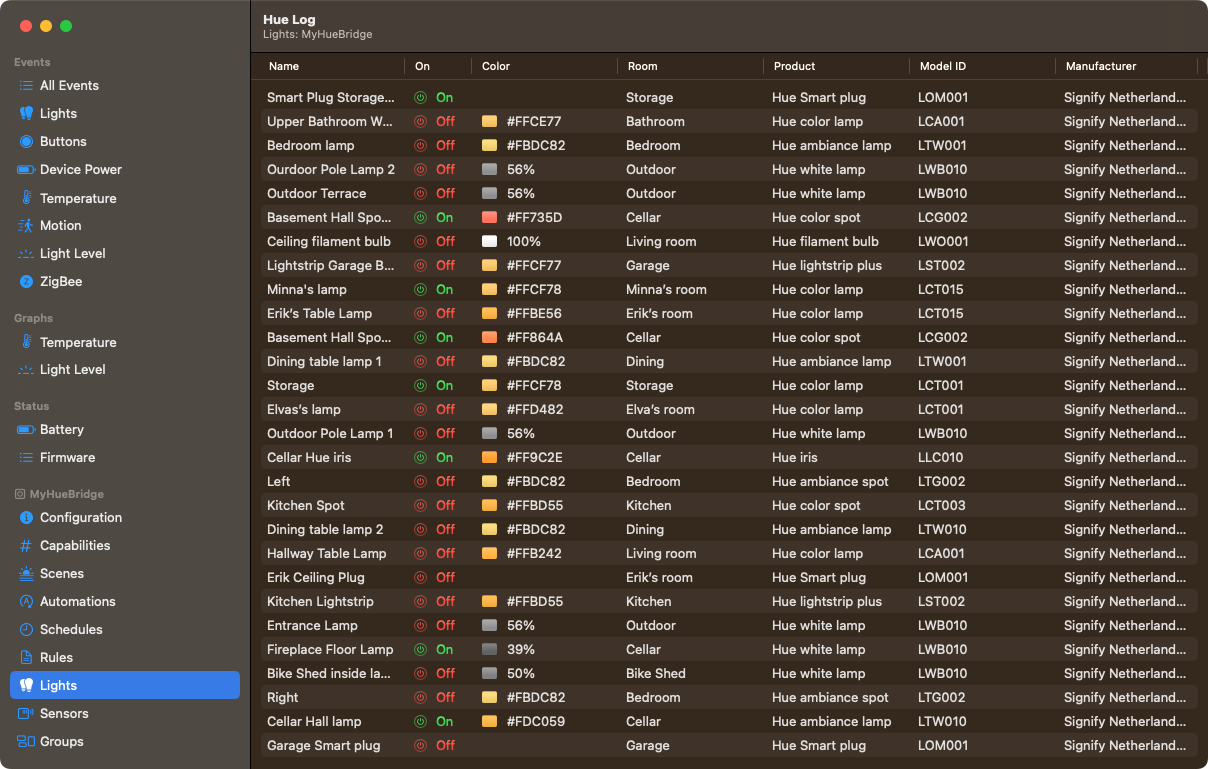 Your lights. Instant overview.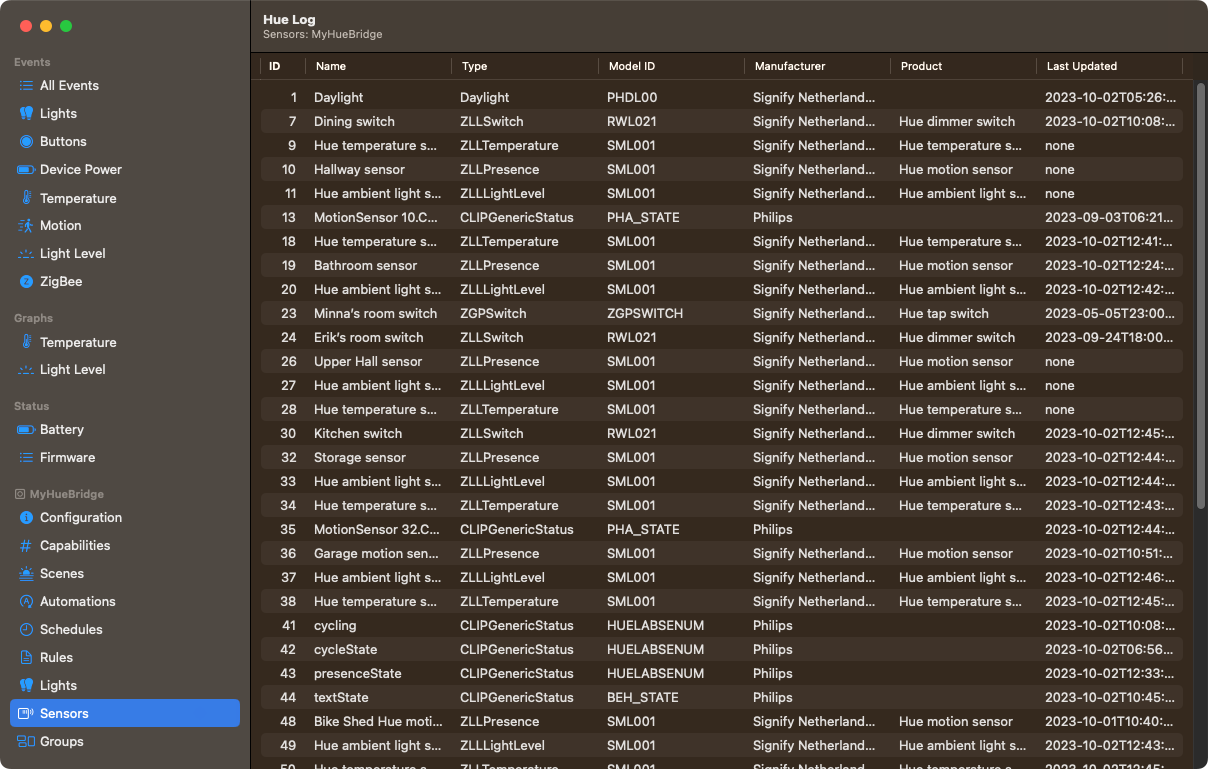 Keep track of every sensor - even the virtual ones.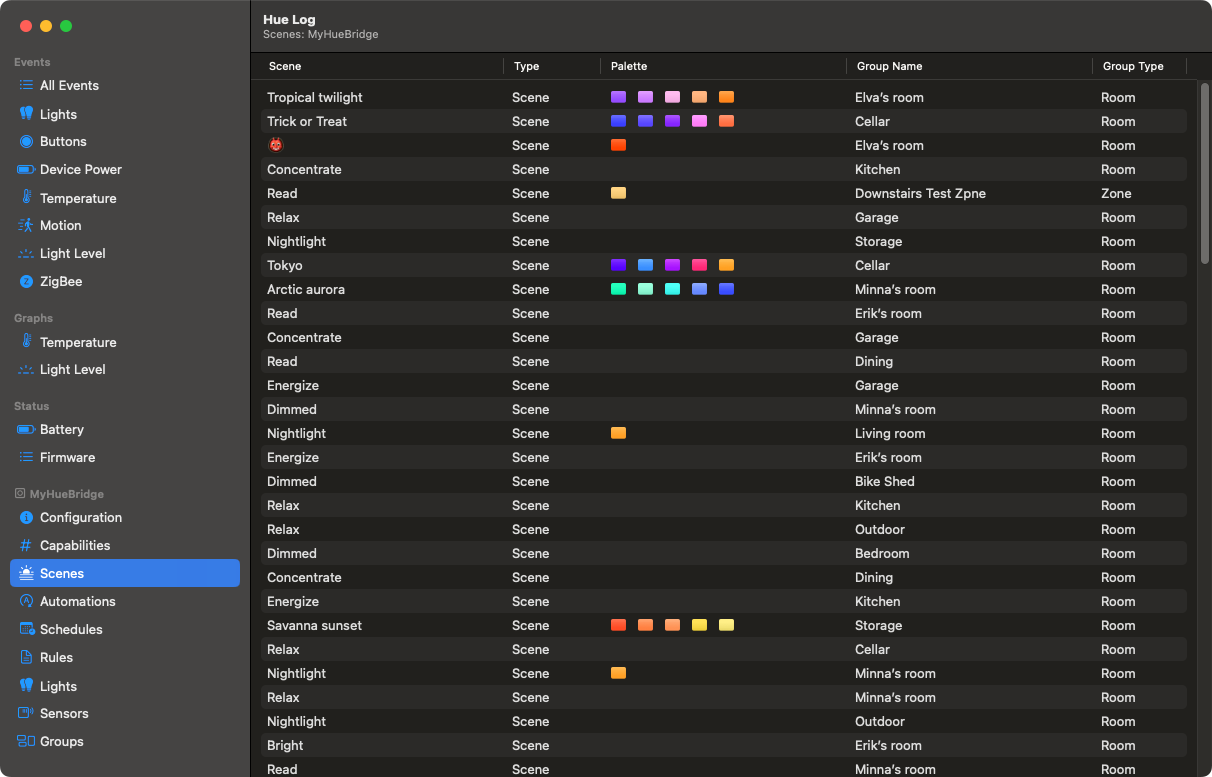 Scenes - and how they look like.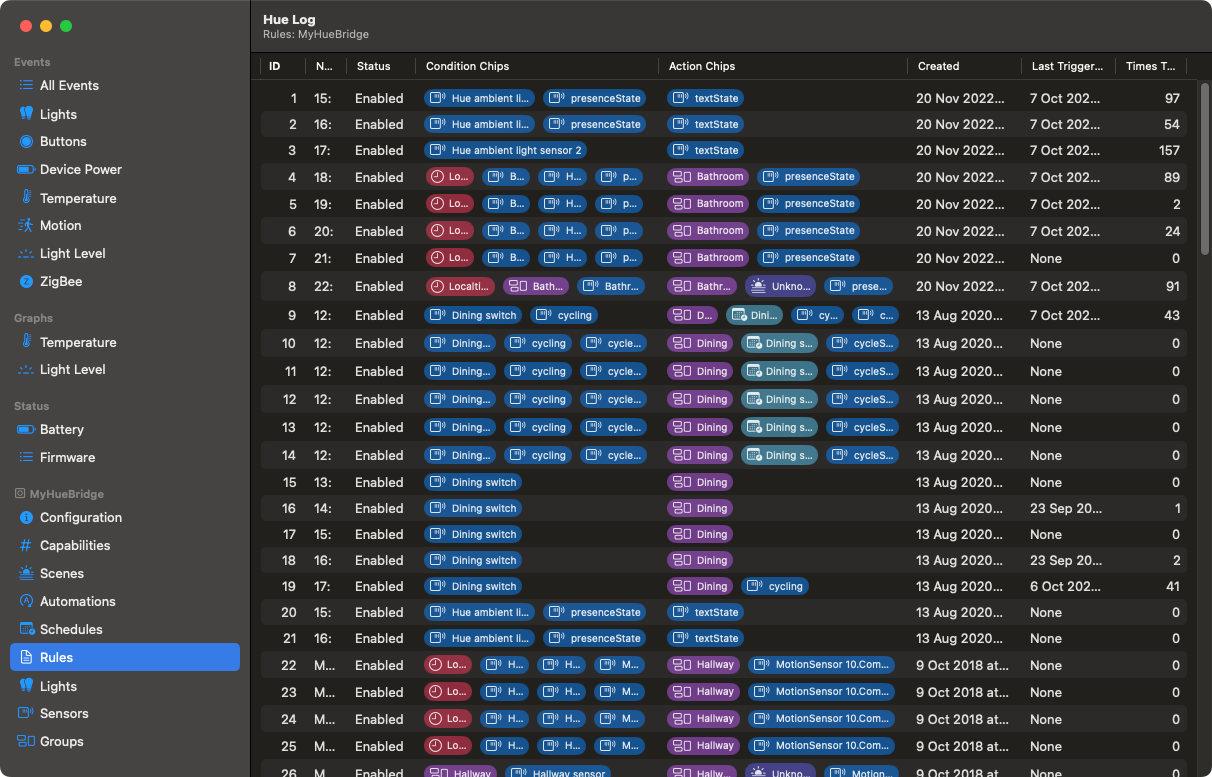 What devices your rules are dependent on.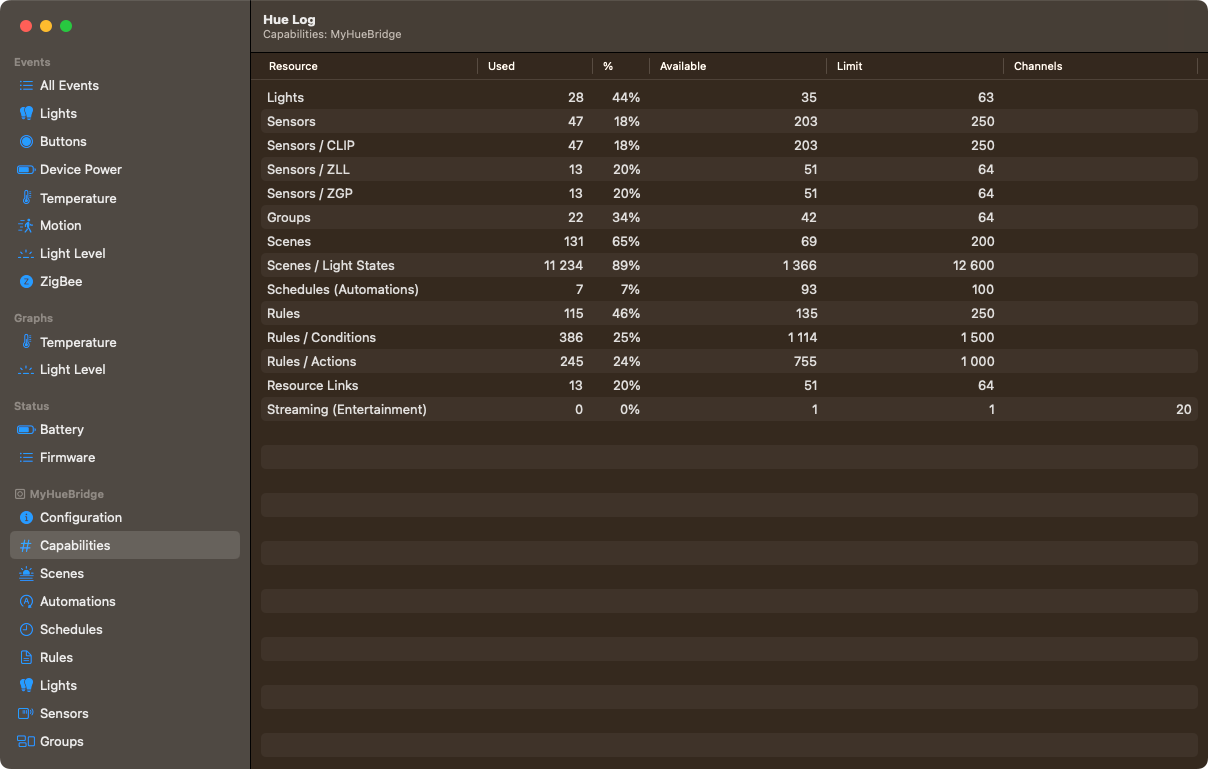 See usage and limits of your bridge capabilities.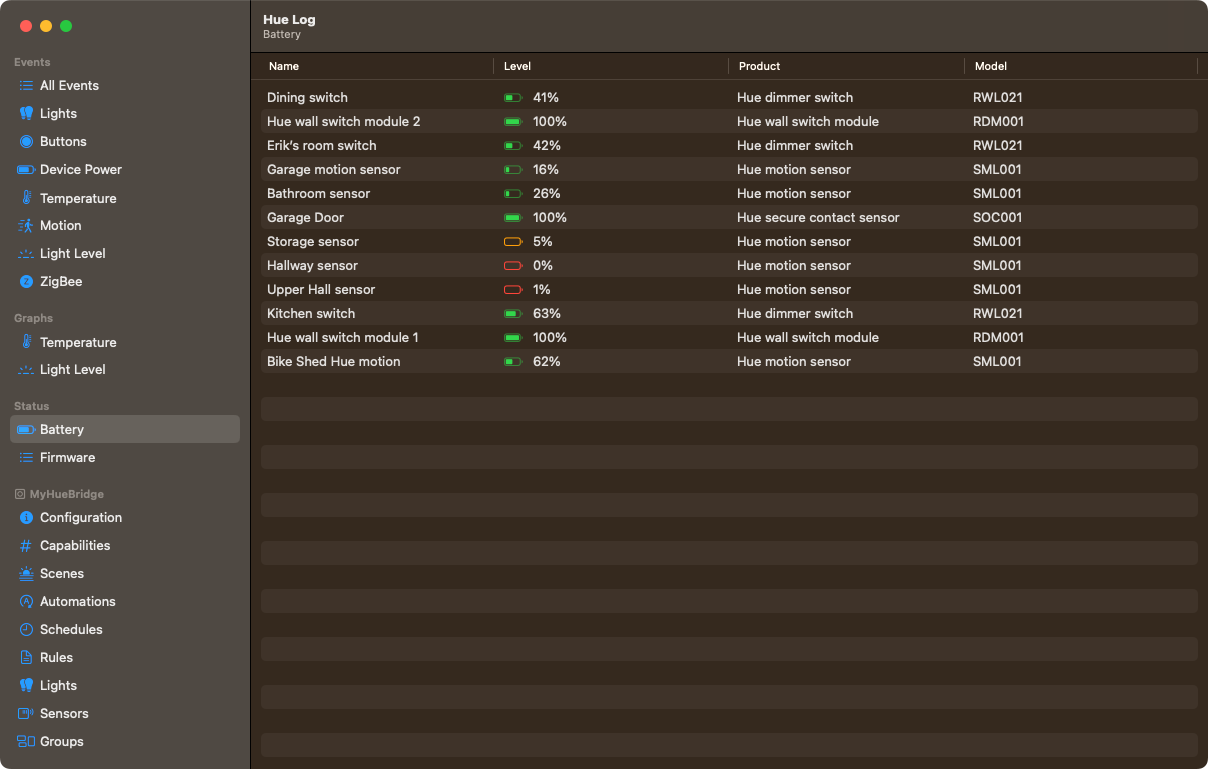 And much more...
· Support for multiple bridges
· Detect ZigBee connectivity issues
· Rules and their dependencies (per bridge) overview
· Temperature over time, in every room
· Light level over time
· Bridge configuration overview
· Bridge capabilities; used and available resources
· Device firmware overview
· Device battery status overview
· Scenes overview,
· Groups overview
· Lights overview
· Sensors overview
· Schedules overview
· Automations overview